EDWARD JACOB FSA
MAYOR OF FAVERSHAM
SURGEON, ANTIQUARY AND BIBLIOPHILE
Baptized 9th May 1713 - Buried 26th November 1788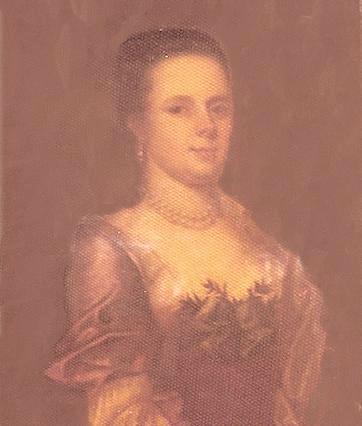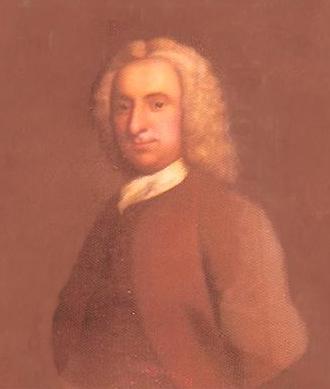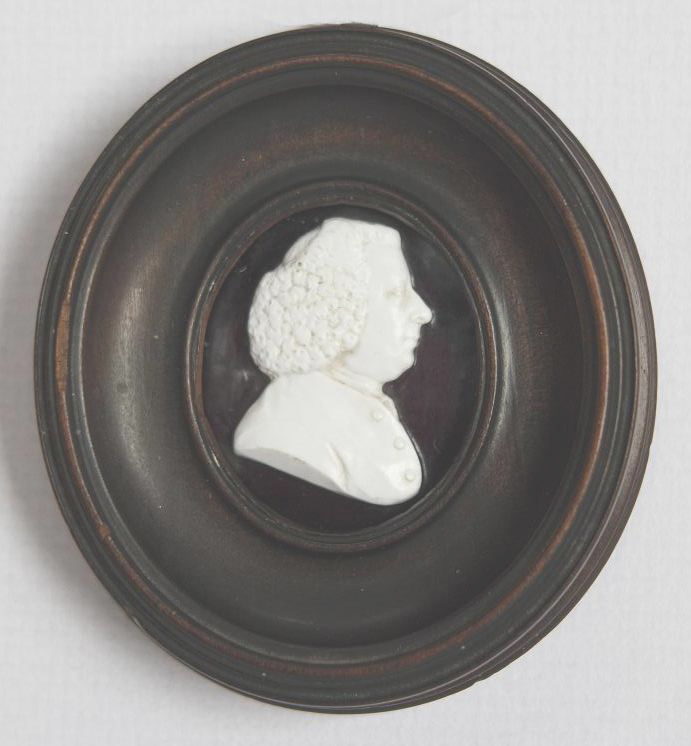 A son of Edward Jacob, surgeon of Canterbury, he was baptized on 9th May 1713. He married first, on 4th September 1739 at the church of All Saints in Eastchurch in the Isle of Sheppey, Margaret Rigden, the daughter of John Rigden of St Mildred's parish, Canterbury. She had been baptized at St Mildred's on 23rd September 1709. She had elsewhere been described as Mrs Margaret Rigden of St Margaret's parish Canterbury, so this was possibly her second marriage. She was buried on 20th January 1749 at Faversham. With her he had but one child, a daughter Mary, who was baptized on 30th November 1743, and buried on 2nd February 1744.
Edward married as his second wife Mary Long, of St Mary's Sandwich, by licence on 15th August 1750 at Woodnesborough; she was the daughter and heiress of Captain Stephen Long of Deal and Sandwich, who had died in 1726, and Mary Solly, of Sandwich, who died in 1725. She was buried at Faversham on 14th March 1803. They had children:
He has variously been described as an Antiquary, Bibliophile, Scientist, Botanist and Fossil Collector. He commenced his surgical apprenticeship to his father Edward in 1728. In 1735 he moved to Faversham, where he practised as a surgeon. He published a number of papers and books.
The first, in 1770, was a re-print of the 1592 edition of the play "The lamentable and true tragedie of M Arden of Faversham in Kent, who was most wickedlye murdered, by the means of his disloyall Wyfe, who for the love she bare to one Mosbie, hyred two desperat Ruffians Blackwill and Shagbag , to kill him...". In the preface he states he believes that this was the first play written by William Shakespeare, a suggestion put forward by others over the next two centuries. Research conducted over the past five years does not rule out this possibility (see Wikipeadia: Arden of Faversham).
1774 saw his 'Plantae Favershemiensis' appear, 1777 his 'History of the Town and Port of Faversham'. It was ordered that the sum of 10 guineas be paid to him on 16th June 1774; this towards the expense of the plates for his town history (CKS-Wardmote minutes-Fa/A/C). He was elected a Fellow of the Society of Antiquaries in 1755. He was mayor of Faversham on four occasions, namely, 1749, 1754, 1765 and 1775. He was also deputy mayor of Faversham on at least one occasion, in 1783. Papers exist concerning his resignation as deputy mayor, from the offices of jurat and freeman, to give evidence in a Corporation lawsuit (CKS-Fa/A/O/14).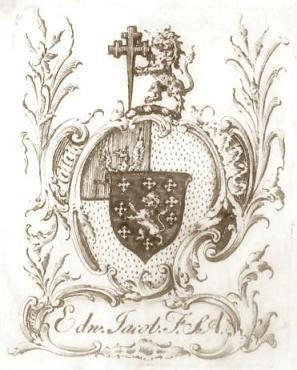 For many years he lived at his practise at 76 Preston Street. He is listed as a member of the Royal College of Surgeons of London from 1778 until his death ten years later, described in the first two years as Edward Jacob, junior, of Faversham. The above mentioned premises now bear a blue plaque bearing a dedication in his memory. The house is diagonally opposite the Fleu-de-Lis, which houses the Faversham Society Heritage Centre. His house in Preston Street dates back to circa 1400, probably being then a small jettied hall house, with a wing attached. During his tenure he had the property refronted with mathematical tiles and a parapet (Report on the property NGR: TR 01586122). His practise must have prospered, for he was able to buy a number of estates. For a bill presented by him to Lord Sondes, please click here (by kind permission of the Faversham Society). He also was resident surgeon at the Faversham Gunpowder Works, as was his son Edward after him.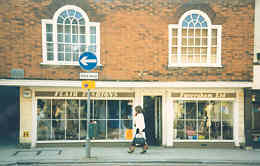 In 1752 he purchased the manor of Nutts, near Leysdown in the Isle of Sheppey. A few years later in 1757 he acquired the manor of Cades, known as Lorenden, from Thomas Mantel, a surgeon of Chatham. And then six years later, in 1763, he bought the manor of Sextries alias Nackington, just outside Canterbury. Unbeknown to him, this had been held by ancestors of his some 400 years earlier.
His motto at the time was 'quod verum atque decens curo et rogo' which roughly translates to 'I seek and ask about that which is true and befitting'. An avid collector of books, he built up a splendid library, which regrettably was sold after his death. The auction which took place over four days and was held by the forefunners of Sotheby's. There are but a handful of the sales catalogues left and they show mouth-watering prices by today's standards for some very rare books.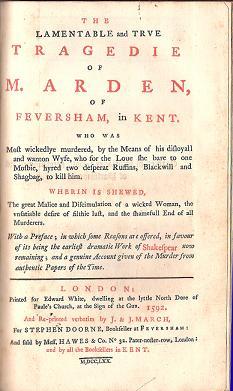 He was presented by the mayor, jurats and commonality of Faversham with a large silver cup, which he bequeathed to his son Edward. When Edward the younger died this passed together with a gold medal that had been presented to his father to his nephew Philip Whittington Jacob 'to be preserved in the family as a memorial of the respected memory of his grandfather'. What has happened to these I don't know. I do know, however, from notes made by Edward Jacob, his grandson, that a fire at Philip's house destroyed the paper and manuscript archives of our family, which had been held there. A manuscript in my possession to this effect is dated 1851. What else was destroyed we know not.
His will was dated 11th October 1782, by which he left all his property to his widow Mary, for the term of her life. She died on 7th March 1803. Under the terms of his will the Lorenden estate, with its two cottages, land and wood, amounting to 54 acres, passed to his eldest son Edward, who had also been his business partner. He also left him his house on the west side of Preston Street, in Faversham. Edward also inherited his father's half share in a property in Egerton, that had descended to them from Amos Jacob MD, and which was to pass to him on the death of his sisters Sarah Savage and Ann Jacob. This was a lodge and 14 acres of land. His estate at Eastchurch, in Sheppey, he left to his daughter Mary Jacob. All his other property, after the death of his widow Mary, was to be shared equally amongst his five surviving children, as tenants in common, namely Ann, the wife of Thomas Bridges, Edward Jacob, Mary Jacob, Stephen Long Jacob and John Jacob.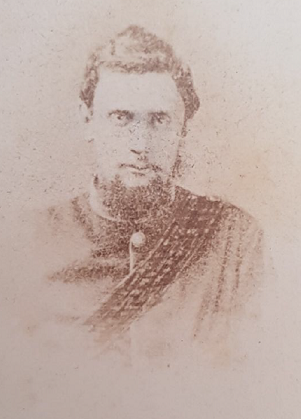 A photograph of a painting of Edward Jacob
Links: