THOMAS BRIDGES
Born in 1757 - Died in1821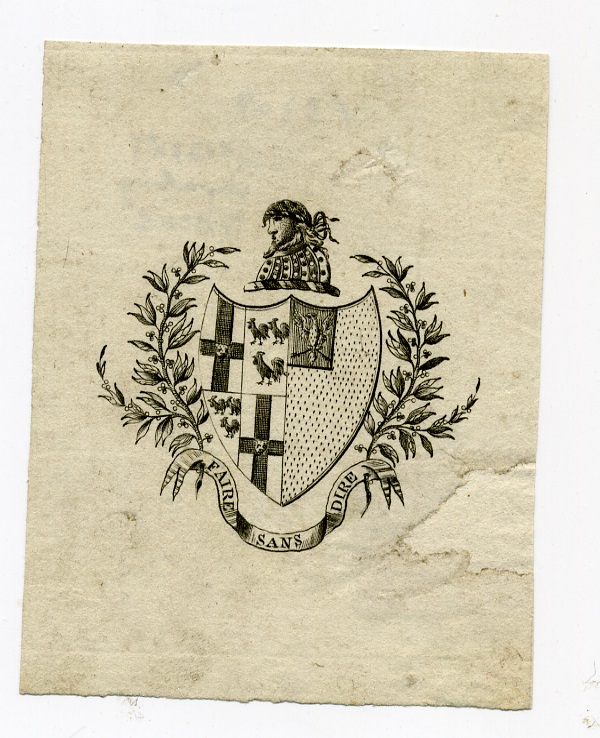 Arms of Bridges impaling Jacob
The son of Edward Bridges of St Nicholas-at-Wade, Thanet, Kent, he was born in 1757 and died in 1821. On 3rd April 1780 he married Anne Jacob, the daughter of Edward Jacob FSA, of Faversham, born 25th August 1755, died 12th September (or December) 1846. There is a headstone to her and a tablet to her daughter Caroline Bridges, who died 17th February 1871, in the church of St Peter in the East, Oxford.
They had children:
1 Godfrey Faucett DD.
2 Thomas Edward
3 Caroline, who died 17th February 1871.
Stemmata Chicheleana, Oxford, The Clarendon Press, 1760 & 1765, in 2 Volumes.
Jacob MSS
Manuscript notes and pedigree ca 1851.
Gentleman's Magazine