REVEREND JAMES HENRY BLACKMAN
Born 9th September 1844 - Died December 1913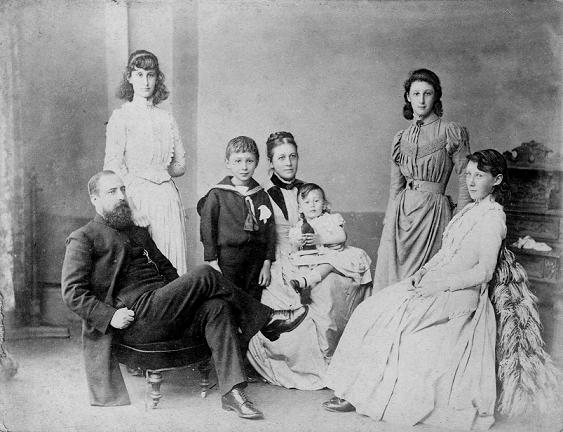 By courtesy of Liverpool University Library

The son of the Reverend Charles Blackman and Flora King, he was born on 9th September 1844, baptized on 4th November of that year, and died in December 1913 in Norwich, Norfolk. He married Anne Mary, the youngest daughter of the Reverend George Andrew Jacob DD in 1871. They had children:
He is described as a scholar in 1851, as a tutor in 1861, on both occasions as living in Chesham Bois. In 1871 he was vicar at Preston Patrick, at Heversham, Westmoreland. In 1881 he was priest in holy orders at Dawlish, Devon. By 1891 he is described as a schoolmaster, again at Dawlish. In 1901 we find him living in Acton and finally in 1911 at Norwich, Norfolk , where he died in 1913.
There is a suggestion that he ran a private school from the rectory at Chesham Bois, educating children whose parents were serving in the Colonies. His wife Anne Mary died in Kensington, London in 1907.