A CHICHE PEDIGREE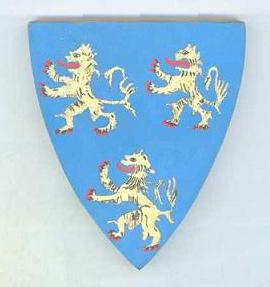 ---
Thomas Chiche married Agnes, 2nd daughter of Bertram de Criol.
They had a son Bertram Chiche, who married Elianor, daughter of Sir John de Northwood.
Their son Thomas Chiche married Margaret, daughter of Roger Brockhall.
Their son Thomas Chiche married Alicem daughter and co-heiress of Thomas Ellis of Sandwich.
Their son John Chiche married Alianor, daughter of Ralph Bellers of Gloucester.
They had three sons:
1 Valentine
2 John
3 Ralph
Valentine married Agnes Goslin. They had a son Allen who married Isabel, daughter and heir of Sir Robert Chichele. They had children:
1 Margaret
2 Emelyn


Margaret married 1stly ----- Oldwell of Essex, and they had a daughter. 2ndly she married ----- Judde of Tonbridge and they had issue.


Emelyn married

Thomas Kempe

and they had a son William Kempe, who married Elianore, daughter of Robert Browne. They had issue.