Reverend Richard Harris Barham was author of the Ingoldsby Legends. He is better known by his nom de plume Thomas Ingoldsby. His father, who died when Richard was aged 7, left him a small patrimony, of which the manor of Tappington formed the major part, so frequently mentioned in the Legends. He attended St Paul's School. His studies were interrupted by an accident which shattered his arm and partially crippled it for life.
In 1807 he entered Brasenose College, Oxford, where he took a B.A. degree in law, after a somewhat wild and extravagent undergraduate life, which included heavy gambling losses. A guardian, Lord Rokeby of Monk's Horton, refused to pay these debts, but gave him, as a friend, the money he would not lend. This so impressed Barham that he gave up his dissolute life and returned to the Burgate property. There he founded the Whig Club, whose members held burlesque debates in the summerhouse of the high-walled garden fronting Canterbury Lane and even paraded in fancy costume along Burgate..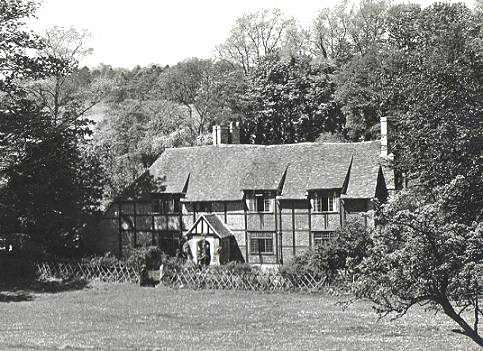 In 1813 his mother died, and he endured a serious illness. During this period his views on his future changed and he decided that instead of practising law he would enter the ministry and was ordained that year.
In 1814, after being presented to the curacy of Westwell, he married Caroline Smart. In 1817 he was presented with the living of Snargate, in Romney Marsh, and the curacy of Warehorne. Many of his parishioners were smugglers by night who, when there was a 'run' of goods, commandeered his church belfry to stow them away. While at Snargate he had a gig accident and broke a leg that confined him to his house. To pass the time he wrote his first novel 'Baldwin', published in 1820, but it was not successful; undaunted he began another 'My Cousin Nicholas'. In 1821 he was elected a minor Canon of St Paul's Cathedral, London, and he left for there with his wife and three children.
In 1824 he was presented with the living of St Mary Magdalene and St Gregory by St Paul's, and was made Priest in Ordinary to the Chapels Royal. He now found time to write topical and religious articles and poetry for various publications. This brought him into contact with literary people, including a Mrs Hughes, grandmother of Thomas Hughes, author of 'Tom Brown's Schooldays'. He finished his novel 'My Cousin Nicholas' which was published in parts in 1834 in Blackwood's Magazine; it was not a great success. 'Ingoldsby Legends came about by his desire to help his school friend Richard Bentley, who was to publish the first issue of 'Bentley's Miscellany' in January 1837, edited by Charles Dickens. Bentley persuaded Barham to contribute to it.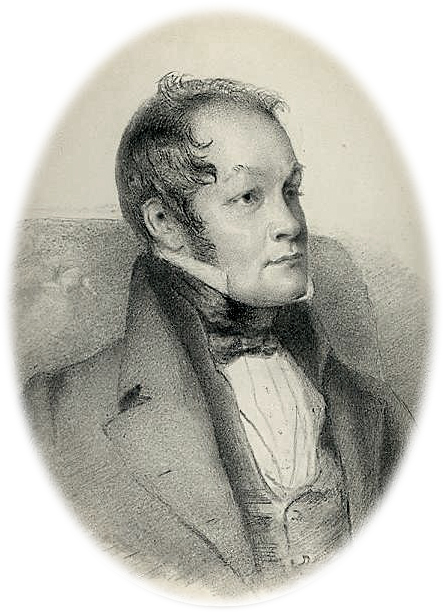 The 'Ingoldsby Legends' were published periodically in 'Bentley's Miscellany'. The first, ijn January 1837, was 'The Spectre of Tappington', unde the pen-name of Thomas Ingoldsby. After the success of the verses in the magazine, it was decided in 1840 to collect some of the verses in a book. This was a great success, and it was only now that it was revealed who the author actually was.
In 1840 he received a shock from which he never fully recovered, the death of his favourite son, Little Ned, who died aged 12. In 1844 he attended the opening of the Royal Exchange, where he caught a cold, which developed into his fatal illness. He died in London on 17th June 1845, and was interred in a vault at St Mary Magdalene, Old Fish Street Hill, London. A fire in 1886 destroyed the church, andhe was re-interred in Kensal Green Cemetery.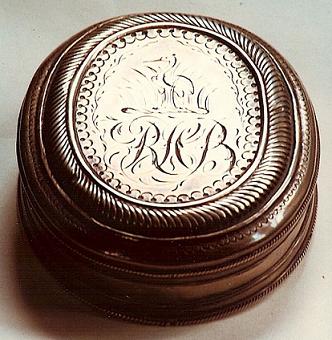 He had also been a contributor to the 'Edinburgh Review' and the 'Literary Gazette', and wrote articles for Gorton's Biographical Dictionary. Barham also appears as a character in George MacDonald Fraser's historical novel 'Flashman's Lady'. His last poem As I laye a-thynkynge was set to music by the English composer Edward Elgar and published in 1888.
His will is dated 4th February 1815. In it he is described as of Westwell, Kent. He leaves all his estate whatsoever to his wife Caroline. A codicil dated 4th March 1837 makes provision for the guardianship of his children should any be under age at the time of his death. He refers to reversionary interests coming to his children from the wills of his father Richard Harris Barham and Colonel Thomas Dalton, of Parrock House, in the parish of Milton next Gravesend, Kent. His wife is to have the guardianship of their children until they reach the age of 21. He asks his good friends George John Stuart, late Captain in His Majesty's Regiment of Foot and Charles Young Esquire, York Herald in the College of Arms to assist his wife in this matter. The will was proved 1st June 1845.
For many years Barham tried to prove descent from Richard Fitz Urse and Barhams of the 13th century and earlier. He compiled pedigrees and used the arms of these Barhams. I have every confidence that he was indeed descended from them, but the proof is yet lacking. Tow pages from a journal are illustrated below.
Could the miniature portrait of an officer in a Regiment of Foot, shown below, be that of George John Stuart?
For various books written by him, please click on the book icon below.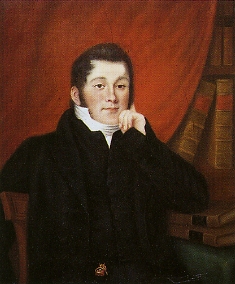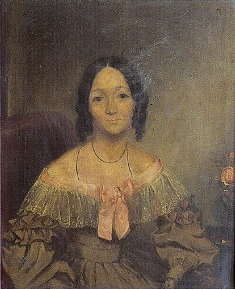 © Canterbury City Council Museums Services 2011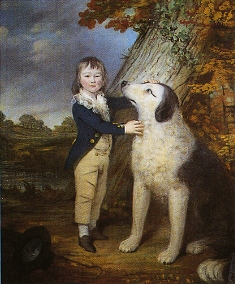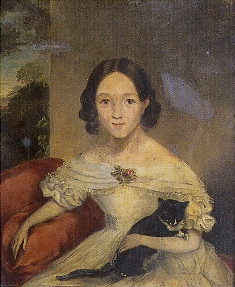 © Canterbury City Council Museums Services 2011
The image on the right is of Polly Barham, almost certainly to be identified with Mary Ann Barham.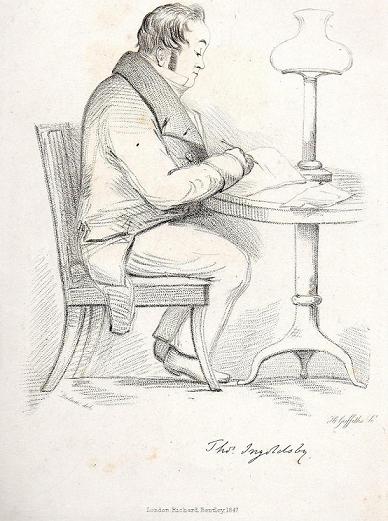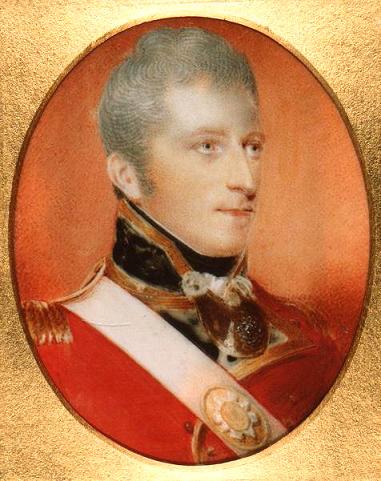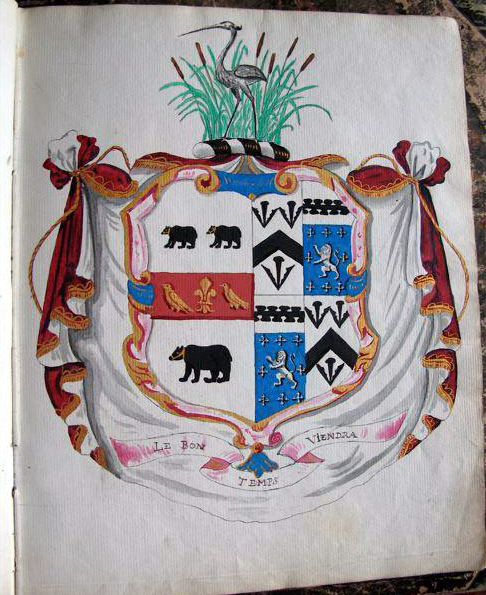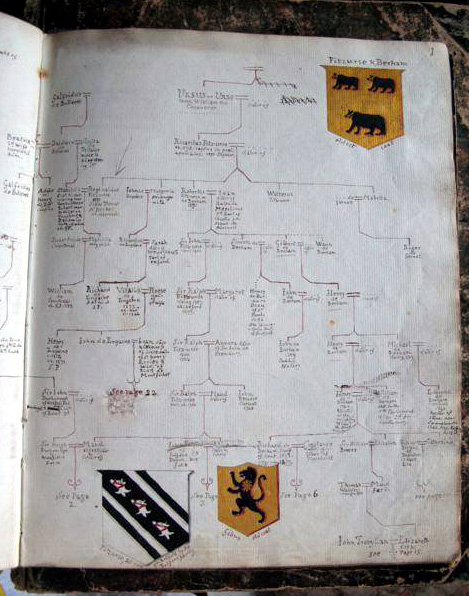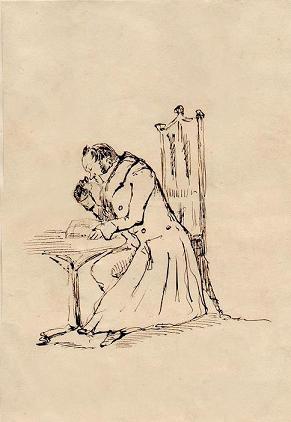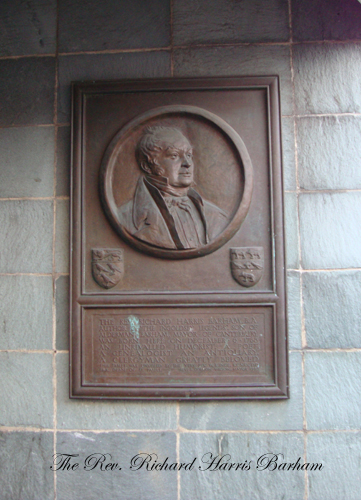 Links: