CANON DR GEORGE PENROSE WOOLLCOMBE LLD
HEADMASTER OF ASHBURY COLLEGE
OTTAWA, CANADA
Born 21st May 1867 - Died 2nd July 1951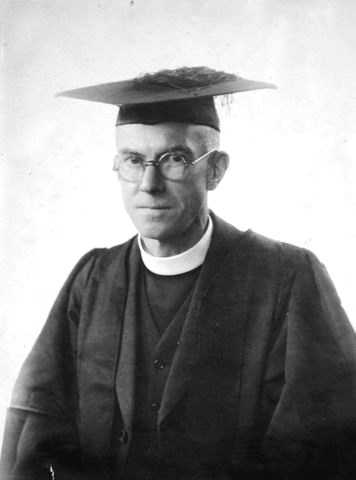 A son of Reverend William Penrose Woollcombe and Henrietta, daughter of Reverend George Andrew Jacob, he was born on 21st May 1867, and died 2nd July 1951. He attended Christ Church College, Oxford, where he matriculated B.A. in 1888. He moved to Canada in 1888, first to Lennoxville, Quebec, where he taught at Bishop's College School until 1890 and subsequently at Trinity College School, Port Hope, Ontario in 1890-1891.
He then founded Ashbury College, Ottawa in September 1891, where he remained as headmaster until June 1933. Ashbury College became and remains today one of the foremost public schools in Canada. He was ordained deacon in December 1902 and priest in December 1903. He obtained a MA at Bishop's University in 1906, and a LLD at McGill University in 1926.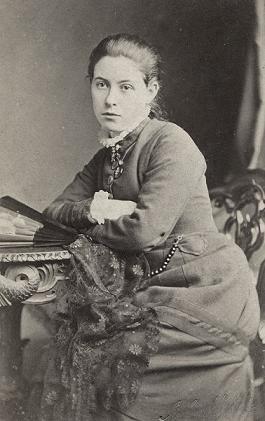 He married twice. His first wife was Julia Edith Dirom Acres, born in 1863, died 9th May 1898, whom he married on 1st August 1893 in Toxteth Park, Lancashire. They had children:
1 Philip Herbert Penrose, born 25th May 1894.
2 Maithol Henrietta, born 25th September 1895.
3 Julia Phyllis Mary, born 1st April 1898.




Secondly he married on 11th July 1900 Jessie Marion Mickle, born 16th June 1865 at Toronto, Ontario, died 31st July 1947. They had children:
1 Edward Mickle, born 24th November 1901

2

George Andrew

, born 13th June 1905.
For a pedigree of the Mickle family click HERE.
For a history of George Penrose Woollcombe, his life and times, written by Stephen Woollcombe, please click HERE.

Source:
Information and images supplied by Stephen Woollcombe