ELLEN HARRIET MARIA HOYER
Born 5th August 1888 - Died 12th September 1976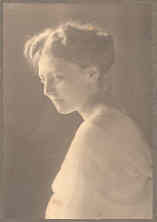 She was the only child of Oluf and Maria Hoyer, of Fredericksberg, in Copenhagen, Denmark. She was brought up in a Scottish professor's family in Edinburgh, and in later life there was no hint of a Danish background. To all intents and purposes she was the quintessential English lady.
Her father was a missionary in Aden, and it is there that Harold Jacob, my grandfather met her. He was much impressed by the work the Danish mission had been doing there.
We in the family were all very fond of Granny Ellen, a lovely lady.
For an excerpt of a recording I made of Ellen in 1974 please click on the icon below. For a letter written by her to her grandson Jasper Jacob, writing about her childhood years, click on the second letter icon below.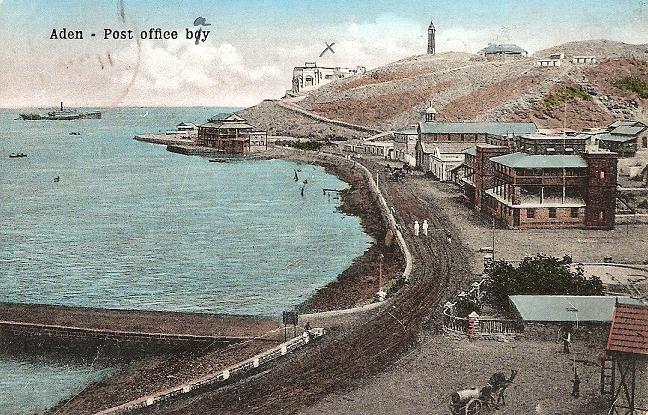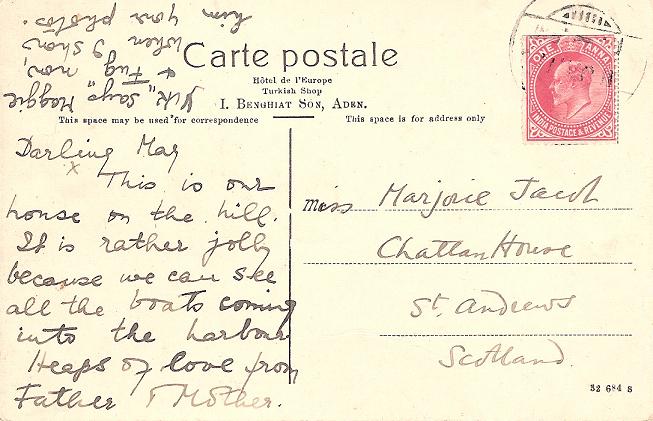 .