ELEANORE EUGENIE RUHRMANN
Born 9th September 1921 - Died 23rd January 2002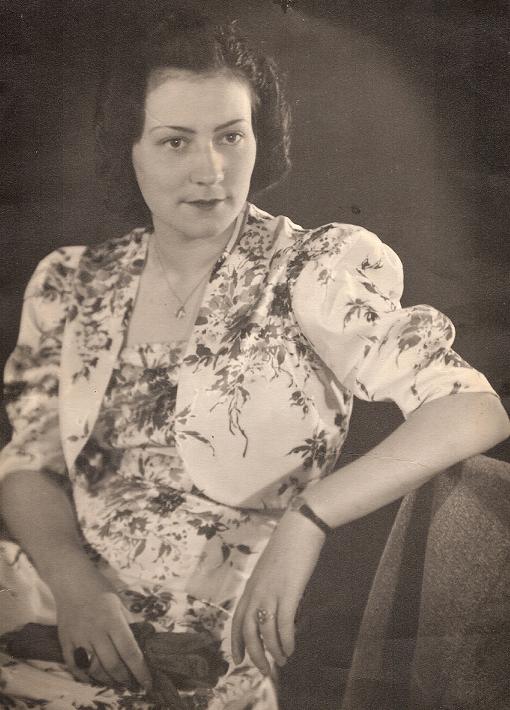 Eleanore was the younger daughter of Walther Johannes and Maria Ruhrmann (nee Sieglar). Born in Essen, Germany, on 9th September 1921, she died on 23rd January 2002. She won a music scholarship to the Volkswang Schule on the strength of her voice and her singing ability, going to the school to get an audition without telling her parents. She studied music and became an opera singer, performing in Germany prior to and during WWII. Most of the war years were spent with her sister Harriet in Berlin. Harriet managed to escape from Berlin as late as January 1945, Eleanore chosing to stay on.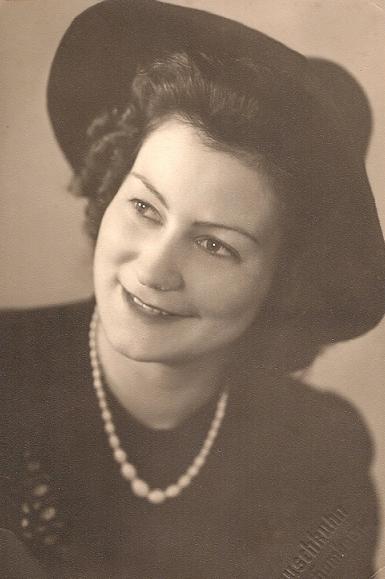 When the Russians made their final assault on the city, she fled from the advancing troops, two German soldiers helping her, one carrying her suitcase with what little possessions she had left. They were gingerly crossing a canal, where but one girder of a bridge that had been destroyed remained. A mortar exploded nearby and blew the head off one of the soldiers. The other also fell into the water along with my mother's case. She was hit by grenade splinters, but was helped across the last few feet by civilians on the other side. She was lucky to be taken to what remained of a hopital where she was cared for. Some of the metal splinters were too near her spine for her to operated upon. They remained with her for the rest of her life. After the war was over, she eventually made it back to Essen where her family were anxiously awaiting news of her.
I have many anecdotes my mother related to me. One particularly epitomizes the immediate post-war period in that part of Germany under Russian occupation. Now - I cannot remember whether it happened in Berlin or in Potsdam, but my mother was walking with a Russian officer, who was highly educated and spoke fluent German, when they came across a work detail. This entailed a group of German civilians clearing rubble, guarded by a Russian soldier - a private I believe. This man took it upon himself to beat an elderly German man with his rifle butt. My mother remonstrated at this to the officer. He told the soldier to stop hitting the man. He ignored him. He told him again. He apparently told the officer to be off, or the Russian equivalent. The Russian officer took out his pistol and shot the soldier through the head. The work detail ran off. I have many such stories to tell, but they are not for these pages.
My mother, after getting back to Essen, went back to her singing career. During the war serious opera was out of the question, and she had to sing light oparetta and other songs to entertain German troops. After the war she continued in this vein, more often than not appearing on stage with her sister Harriet, who was a quick-draw artist. In 1947 she met my father and the rest is history.
I often regret that she never took up her singing career again, for she had a very fine voice indeed. I have just a handful of recordings I made of her in the 1980s. She used to enjoy singing and I would accompany her on the guitar. I give below extracts from one such recording made in 1989, when she was of an advanced age and very ill indeed. The quality of her voice still come through however. I have extracted a verse from 'Silent Night' and three from 'Lily Marlene'.
She married Kenneth Clive Jacob and they had two sons, Kenneth Walter and Robin Helmut Maria.