LIEUTENANT-COLONEL DOUGLAS FERNIE PATON REID CB DSM
Born - Died 12th November 1963
He was the son of J A Reid, a former Sheriff of Edinburgh. He died on 12th November 1963 at East Cottage, Oakover, Ticehurst, East Sussex. He married Marjorie Hunter Jacob, the eldest daughter of Lieutenant-Colonel Harold Fenton Jacob. They had one daughter:
1

Ann Eileen Reid

, born 3rd January 1932 at Beckenham, Kent, died at Eastbourne 3rd March 2008.
He had met Frederick Jacob, the eldest son of Harold Fenton Jacob, and Marjorie's brother at the battle of the Somme, where both had been mentioned in despatches. They became friends. Through Freddie he got to know his sister Marjorie. I have fond memories of Douglas and Marjorie.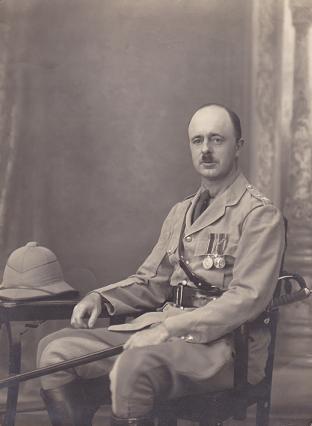 Sources:
Jacob MSS (Pedigrees, Correspondence, death certificate)