ANN EILEEN REID
Born 3rd January 1932 - Died 3rd January 2008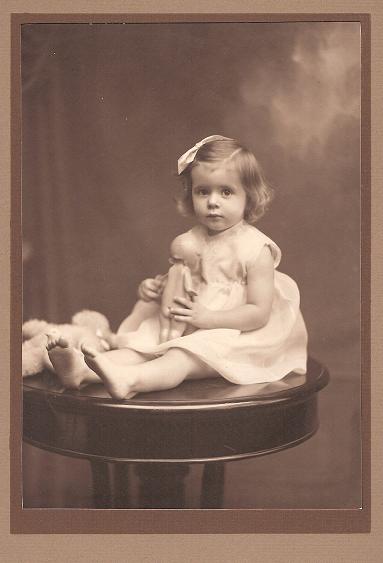 She was the only child of Lt-Col Douglas Fernie Paton Reid and his wife Marjorie (nee Jacob). She was born on 3rd January 1932, and baptized on 12th March 1932. She died at Eastbourne on 3rd January 2008.
I am fortunate enough to have a book her mother kept titled 'The Little One's Log or a Baby's Record' by Eva Erleigh, illustrated by Ernest H Shepard. Marjorie entered many of Ann's details from birth to the age of somewhere in the region of 5 years. Another similar diary of her infancy and childhood was also kept. Shortly after birth, her parents took her with them to India, where her father was stationed with the police.
As a mature woman she spent many years working as a typist and later as a secretary for a number of organisations, gaining excellent testimonials in the process. She worked abroad, in Washington and then in Switzerland, in the latter for the World Health Organisation.
She then lived for many years with her mother Marjorie in Tunbridge Wells, where we visited them quite often. She continued to live there after her mother's death, before moving to Hastings and lastly to Eastbourne.