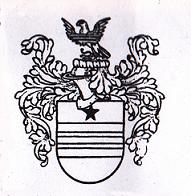 FAMILY TREE of a branch of THE WOOLLCOMBE family of Devon, England and Canada

Taken from William Woollcombe (16th century) to the present day.
William Wolcombe, of Holland, Plympton St Mary, Devon, had with other issue:
1 William Woollcombe of Pitton, parish of Yealmpton, Devon. He marrried Joan, only daughter and heriess of John Pittes of Pitton and died 1598. He had issue:
1 John Woollcombe of Pitton, born 1577. He married Joan daughter of John Skinner of Bramford Speke, near Exeter, and died 1650. He had with other issue:
1 William Woollcombe of Pitton, born 1606. In 1633 he married Mary daughter and co-heir of John Pacoe, of Torr, Devon. He had with other issue:
1 John, of whom below
2 Henry
John Woollcombe, of Pitton, born 1635. In 1672 he married Thomasine Frances of Plymouth, and died 1690. He had with other issue:
1 John, of whom below.
2 Henry, dsp.
3 William, succeeded his brother John at Ashbury.
4 Philip, succeeded his brother William at Ashbury.
John Woollcombe, of Pitton and Ashbury, where he succeeded his uncle, MP for Plymouth and High Sheriff for Devon 1712. He married Anne, daughter of Richard Hele of Fleet and dsp 1713, when he left Ashbury to his brother:
William Woollcombe, of Ashbury, dsp, when he was succeeded by his brother:
The Reverend Philip Woollcombe of Ashbury and Pitton, vicar of Zeal Monachorum, Devon. He married Elizabeth, daughter of the Right Reverend Offspring Blackhall DD, Bishop of Exeter, and had issue with two daughters an only son:
John Woollcombe of Ashbury, born in 1720, High Sheriff of Devon in 1751. He married in 1745 at Tedburn St Mary near Exeter, Mary, daughter and heiress of Jefferey Morth of Talland in Cornwall. She was baptized at Talland 19th October 1726, and buried at Ashbury 3rd November 1788. He was buried at Ashbury 27th November 1778. They had issue:
1 John Morth Woollcomb.
2 Reverend William, prebendary of Exeter Cathedral and Rector of East Worthington
Reverend William Woollcombe, baptized 18th December 1754 at Ashbury, died 1796 at East Worlington. He married 1stly Anne, daughter of Edward Walker, Mayor of Exeter, and who died 1790. He married 2ndly Nancy, daughter of John Lewis, and sister of Rear-Admiral Sir Thomas Lewis, and died 1796 leaving a son:
Reverend William Woollcombe, born in 1786, he was buried at Henmock, Devon in 1862. He married Elizabeth Reynolds, baptized 14th December 1784 at St Clement, Cornwall, and died in 1858 at Christowe. They had children:
1 Carthew Reynolds Woollcombe, born in 1820.
2 Reverend Philip Woollcombe, born in 1821, and died in 1898.
3 Jane Vivian, born in 1823 and died in 1892. She married the Reverend William Boyce.
4 Frederick Woollcombe R N, born in 1825, died in 1855.
5 Reverend William Penrose Woollcombe, Vicar of Loudwater, Bucks,born 13th November 1827, died 26th March 1899. In May 1862 he married Henrietta Jacob (1838-1900). They had issue:

1 Eliza Julia, born 19th May 1863, died 9th October 1866.
2 Margaret Elizabeth (Daisy), born 6th August 1864, died in 1956. She married Reverend Price Davies in 1894.
3 Henrietta (Hetty) Jane, born 28th October 1865, died after 1962. In November 1896 she married Reverend J A Burgin, Auckland New Zealand.
4 Reverend George Penrose Woollcombe, born 21st May 1867, died 2nd July 1951.
5 William Edward Woollcombe, born 5th October 1868. He came to Canada in 1891. He changed his name to Woods.
6 Mabel, born 19th December 1869, died 23rd February 1926. On 3rd September 1897 she married Percy Felce.
7 Madeline Louisa, born 16th April 1871. On 5th November 1894 she married Reverend Henry Karslake.
8 Winifred, born 7th July 1872, died 26th July 1872.
9 Frederick Woollcombe , born 4th October 1873. He married Daisy Beatrice Colquhoun. He came to Canada in the 1890s and died 6th June 1945.
10 Lionel Woolcombe,born 3rd March 1877, died in 1962. He came to Canada in the late 1890s. He married Ethel Pearse.
11 Eleanor Mary, born 22nd May 1879, died in 1944. She was a pharmacist.
12 John Vivian Woollcombe, born 18th February 1881, and died 28th October 1954. In 1916 he married Vera Dawson. They had a daughter Joan Rosalie (b.1917) and a son Philip (b.1936).
George Penrose Woollcombe, founder and headmaster of Ashbury College, Ottawa, Canada, married twice. His first wife was Julia Acres (1863-1898). They had children:
1 Philip Herbert Penrose Woollcombe, born 25th May 1894, died 31st July 1975. He married Shirley Stiles. They had children:

1 Penrose, born in April 1934, died in May 2009. She married Foster Carter.
2 Julia,born in October 1938, died in November 2009,

2 Maithol Henrietta, born 25th September 1895, died 18th December 1980 She married W H Brodie. They had children:

1 Robert.
2 William, born 21st August 1931, died 22nd March 2002.

3 Julia Phyllis, born 1st April 1898 , died 20th April 1989. She married Dr Wakely Abbott-Smith. They had children:

1 Kenneth, born in 1925, died in 2002.
2 John, born in 1926, died in 1997.
He married secondly Jessie Marion Mickle, born 16th June 1865 in Guelph, Ontario, and died 31st July 1947. They had children:
1 Edward Mickle Woollcombe, born 21st November 1901, died 5th March 1950. He married Lillian Baker. They had children:

1 C Edward Woollcombe (Ted), born in 1933, died in March 1983. He married ----- Sydney and they had children:

1 David, born in 1963.
2 Jennifer, born in 1966.
3 Michael, born in 1968.

2 Patricia, born in 1936. She married Martin Luxton. They had children:

1 George, born in 1961.
2 Tony, born in 1963.
3 Sarah, born in 1965.
4 Diana, born in 1968.

2 George Andrew Woollcombe, born 13th June 1905, and died 20th July 1997. He married Dorothy Paget Boehm. They had children:

1 Jennifer Charlotte Mickle, born 3rd July 1936. On 23rd June 1962 she married Peter R Oxenham. They have issue:

1 Elizabeth (Babette), born in 1966. She married Niklaus Grunwald in 1989.
2 John Oxenham, born in 1968.

2 George Stephen Mickle Woollcombe, born 3rd March 1939. He married twice. On 27th September 1969 he married Ann E Brobeck. They had one child:

1 Dharini, born 20th December 1974.

Stephen and Ann divorced in 2005 and on 15th September 2007 he married Judith Anne Fleming Barber in Ottawa.


Source:

Taken from pedigrees kindly supplied by Stephen Woollcombe and Philip Woollcombe.
Burke's Landed Gentry.