ARCHIBALD HAMILTON JACOB M.D.
31st July 1928 - 28th May 1900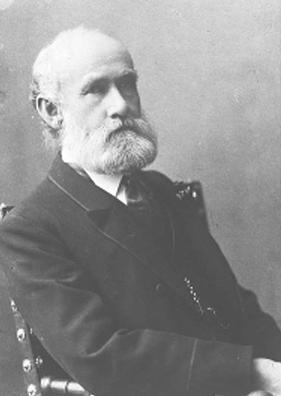 JACOB, ARCHIBALD HAMILTON (1829-1900), politician, was born on 31 July 1829 at Jessore, India, the second surviving son of Captain Vickers Jacob (1789-1836), Indian army and later merchant and landholder in New South Wales, and his wife Anne (1796-1836), née Watson. He was educated at La Martinière College, Calcutta, and from 1840 at Lincoln College, England. Ill health forced him to abandon his studies at Chester for the Anglican Church and employment with the Liverpool and Manchester Bank. With his brother Robert he arrived at Sydney in 1851, acquired five acres (2 ha) at Raymond Terrace where he built a house and later bought a few hundred acres of his father's property. He became clerk of Petty Sessions for Raymond Terrace in 1852 and agent for the sale of crown lands in 1857 but resigned both posts in 1864 and turned to agriculture.
For a continuation of this article please click HERE to see his entry in the Australian Dictionary of Biography.