JOHN JACOB (1929-2001)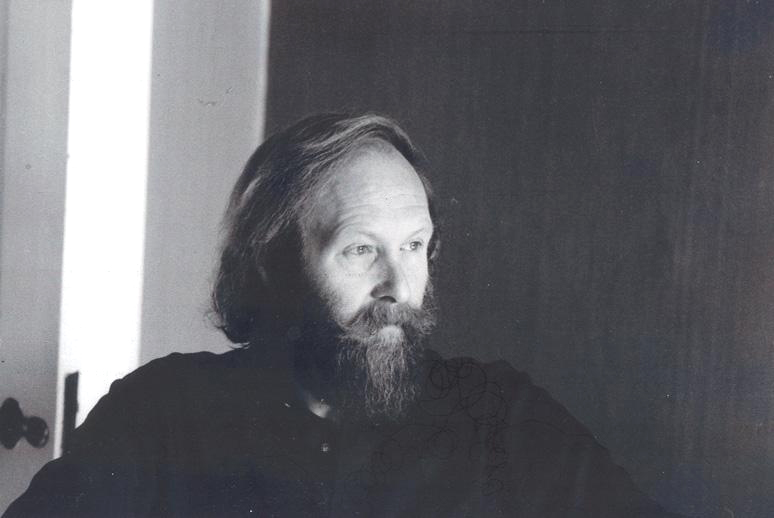 I got to know John when I lived in Hampstead in the 70s, Kenwood House being but around the corner, and I would from time to time attend their open-air concerts there. He was a interesting, charismatic man, and I give below the obituary written in the Daily Telegraph on 22nd November 2001:

JOHN JACOB, who has died aged 72, was the curator of Kenwood House, Hampstead, when in February 1974 one of its finest masterpieces, Vermeer's The Guitar Player was stolen in his absence, apparently by supporters of the IRA.

A few days later, a strip of canvas was sent to a national newspaper accompanied by a note saying that the painting would be burned on St Patrick's Day if the Price sisters, two IRA terrorists on hunger strike in Brixton Prison, were not returned to Ireland to serve their sentences. The demand was immediately rejected by the government.

For the next three months, the police engaged in a frantic search, at one point even calling upon a clairvoyant to help. Although he could not be blamed in any way, Jacob was deeply anguished, not least because the thieves had defeated Kenwood's security system.

Many assumed the painting was lost. Then, three months after it disappeared, the Vermeer was found following a tip-off, unharmed and still on its stretcher in the churchyard of St Bartholomew's in the City. The theft had threatened to overshadow what was otherwise a highly successful curatorship lasting some 22 years.

John Jacob was born at Carshalton, Surrey, on May 24 1929, the son of a magistrate's clerk and part-time journalist. At Wallington County Grammar School, he was captain of rugby. After National Service with the British Forces Network in Trieste, he went up to Christ's College, Cambridge, to read History.

In 1953 he got his first curatorial job at York City Art Gallery where he acquired an excellent training in museum practice from its German emigre director, Hans Hess. As a keen amateur actor, Jacob was also chosen on several occasions to play God in the annual York Mystery Plays on account of his deep, sonorous voice.

In 1957, he moved to Liverpool where he became a notably successful deputy director of the Walker Art Gallery. He worked tirelessly to improve public presentation and to attract into the gallery people who would not usually be interested in modern art.

Among other initiatives, Jacob introduced the annual John Moores exhibition of modern art, giving local people the opportunity to see works by such up and coming artists as David Hockney and R B Kitaj. He also laid the foundations of an education service with the appointment of a schools' officer, an innovation at the time; as chairman of the South Liverpool Art Festival, he arranged shows of schools' and community group work.
In 1967 the Greater London Council appointed him curator of the Iveagh Bequest and he left Liverpool to take up residence in a flat at Kenwood House. To Kenwood was added responsibility for Marble Hill at Twickenham, the Ranger's House at Blackheath, and Chiswick House. The paintings and furnishings at all these houses had been much depleted and Jacob toured the world's salerooms to buy back what he could of their original contents. He also bought new items for their collections.

Kenwood House had been built by Robert Adam for the Earl of Mansfield in the 1760s. It had been saved from the developers in the 1920s by the Earl of Iveagh who gave the estate to London, along with its magnificent collection of pictures including works by Rembrandt, Hals and Gainsborough. Jacob set about recreating Kenwood's Adam colour schemes and retrieving as much as he could of its original furniture and fittings.
Among the important pieces he discovered was a Robert Adam sideboard which had been sold in the 1920s, and which he persuaded its owner to return as a gift. He enjoyed a particularly productive relationship with George Levy, chairman of the Friends of Kenwood House, and a notable dealer and expert in 18th century furniture.

In 1970, through Levy's good offices, Jacob took possession of two rare Adam settees, which had been brought back to Britain from America where they had at one time been part of the furnishings at the White House. Levy had discovered them in a downtown warehouse on a visit to New York and agreed to sell them to Kenwood for £3,200 - one sixth of their true value.

Jacob also established a programme of exhibitions, including a series about the Grand Tour, and others exploring the painting and taste of the 18th century. In the Kenwood House grounds, he mounted several exhibitions of modern sculpture.

When the GLC was abolished in 1986 Kenwood and the other houses passed into the hands of English Heritage. Jacob (a lifelong Labour supporter) had always opposed the move and his position became increasingly difficult. He found himself conducting a running battle (with the help of the Hampstead and Highgate Express and the Heath and Hampstead Society) to fight off English Heritage's plans to commercialise the properties. For light relief he became a regular presenter on the Radio 4 arts programme Kaleidoscope.

In 1989, though, Jacob took early retirement after the first of a series of strokes. He became a trustee of the Geffrye Museum, in Shoreditch, and of the Highgate Cemetery Trust.

John Jacob was married and divorced twice and had three daughters. He also had a son by his lady friend, Rosemary Ewles, who survives him.