RICHARD FREDERICK JACOB
Born 25th January 1911 - Died 9th October 1990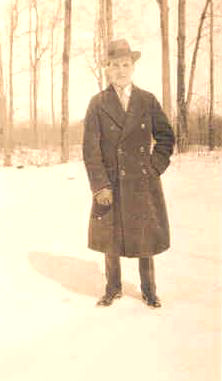 The eldest son of Frederick Drummond Jacob, he was born in Canada on 25th January 1911, and died at Ottowa on 9th October 1990. He married Helen Palfreyman, born at Warslow in England on 21st December 1916, and died on 28th February 1981. She was the daughter of William Palfreyman and Marriet Bagnall.
They had children:
1 George Frederick, born in 1949. He married Karen Rosemary Boss, born in 1951.
2 Richard Hugh, born in 1950. In 1975 he married Susan Winifred Burns, born in 1953.