JOHN ERNEST JACOB
Born 31st December 1914 - Died 22nd May 1990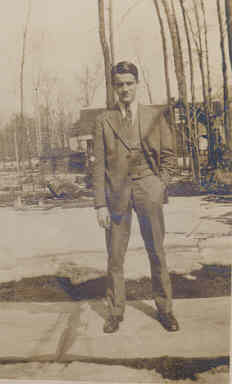 He was the second son of Frederick Drummond Jacob and Rubie Butler, born on 31st December 1914, dying on 22nd May 1990 at Aliston, Canada. On 12th March 1945 he married June Hilda Harcourt, the daughter of Ernest Frederick Harcourt and Hilda Mary Butler. June was born on 24th November 1923 and died on 11th February 2006. They had children:
1 Peter Drummond (1951-1973)
2 Michael John, born 1956. He married Anne Armitage.