GORDON SEPTIMUS JACOB CBE
Born 5th July 1895 - Died 8th June 1984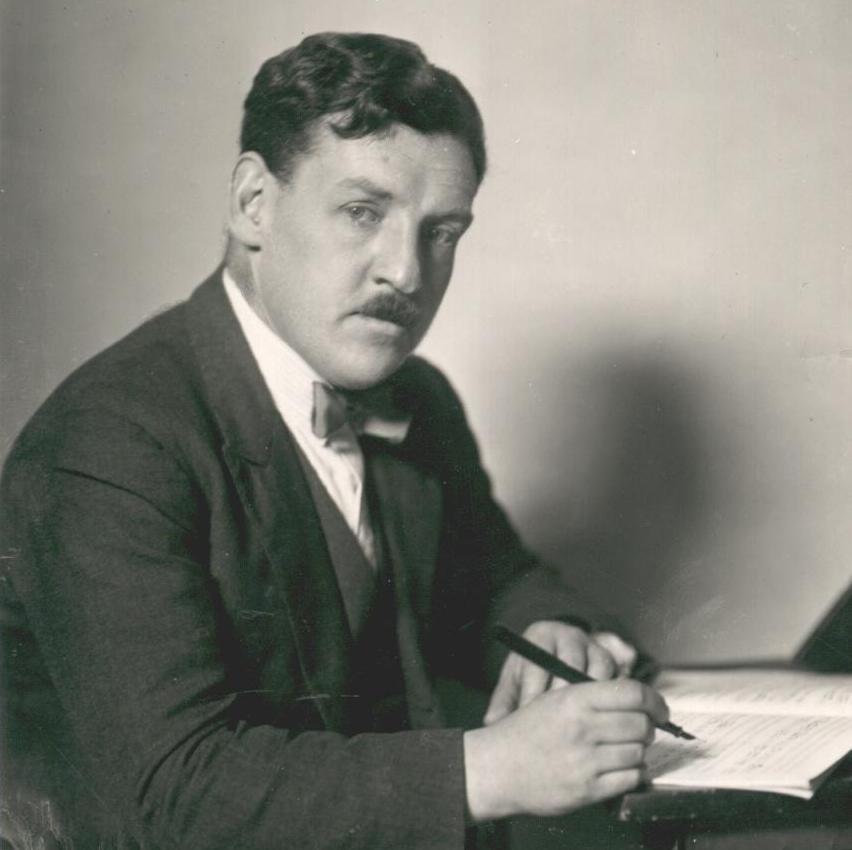 © Margaret Hyatt-Jacob
He was the seventh son of Stephen and Clara Jacob, hence his middle name Septimus. He was born 5th July 1895, and died 8th June 1984. He enlisted in the Field Artillery on 18th September 1916 and was taken prisoner in April 1917, one of 60 survivors out of a battalion of 800 men. In 1924 he married his first wife Sidney Gray. There were no children by this marriage. His second marriage, which took place on 8th August 1959, was to Margaret Gray, Sidney's niece. After Gordon's death she married Bruce Hyatt. Gordon and Margaret had children:
1 Ruth, born in 1960

2

David

, born in 1961
His father died in India in 1898 when Gordon was just three years old. He attended Dulwich College. On 26th August 1914 he enlisted in the field artillery and saw active service in Wolrd War I. On 18th September 1916 his closest brother Ansty died at the Somme. He studied at the Royal College of Music in London with Stanford, Parry, Howells, Boult and Vaughan Williams. He taught briefly at Birkbeck and Morley Colleges, in London. In 1926 he returned to the Royal College of Music as a lecturer and was for 40 years on the teaching staff from 1924 until he retired in 1966; his pupils included Malcolm Arnold. Imogen Holst, Joseph Horovitz, Elizabeth Maconchy and Bernard Stevens. In 1935 he obtained the doctorate BmUs London university. In 1943 he was awarded the John Collard Fellowship by the worshipful company of Musicians. In 1946 he was awarded FRCM (Fellow of the Royal College of Music). In 1947 he was awarded FRAM (Fellow of the Royal Aacdemy of Music). In 1951 he provided music for the Festival of Britain. In 1959 a documentary was done on him by Ken Russel. In 1968 he was awarded the CBE in the Queen's honours list.
Gordon arranged the National Anthem with fanfare for the coronation of Queen Elizabeth II in 1953. In 1966 he resigned from the Royal College of Music, of which he had been made a friend in 1946. He wrote over 700 pieces of music in his lifetime, as also several books. For an excellent account of his life see 'Gordon Jacob - A Centenary Biography, 1995, by Eric Wetherell, Thames Publishing. I am indebted to Gordon Jacob's widow Margaret Hyatt-Jacob for permission to scan and use the photographs of him and others on his side of the family.
For much more detailed information on Gordon and his music, please follow this link to his official website maintained by his daughter Ruth Jacob.