GERTRUDE LOUISA JACOB
Born 4th November 1837 - Died 9th January 1898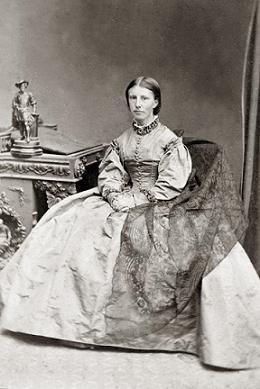 A daughter of Philip Jacob, she was born 4th November 1837, baptized 10th December 1837, died 9th January 1898. She never married. Much of her time was spent living with her sister Edith Sophia at the Rectory, in Crawley, Wiltshire, where her father was incumbent, and later at the Close, Winchester, after Philip was made Archdeacon of Winchester. She travelled both in England as also on the Continent, as letters of her's demonstrate.. Much time was given over to socialising, visiting family and friends over much of the country.
She then went to live with and look after her uncle General Sir George Legrand Jacob at 12 Queenborough Terrace, Bayswater, London. She tended him through a number of illness and was adopted as his daughter. She was very proud of her uncle 'the general'.
For her invitation for subsribers for the publication of her book on Raja Brooke, please click HERE.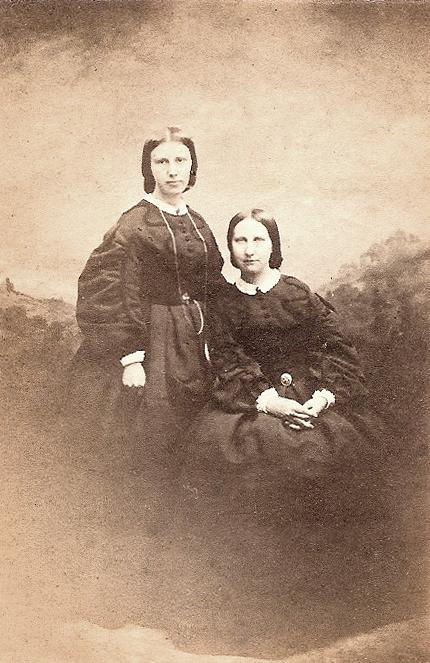 A short obituary was written in the 'Church Evangelist' of 29th January 1898, enclosed in a latter sent to her sister Edith by the Reverend George Standens:
MISS GERTRUDE JACOB, an elder sister of the Bishop of Newcastle, has been suddenly called home. She was well known and greatly loved in the diocese. Her sweet, grave face, the quiet eyes that were yet so keenly intelligent, with just a suspicion of the humour in their depths, the clear and tranquil voice, so sympathetic and yet so resolute, and the charm of simple, womanly dignity, made her a welcome and winning speaker on many of those occasions when the feminine in human nature seems to have a queenly right to be heard and considered. It is certain her influence, the influence of the type of Christian womanhood she so modestly and so nobly presented, will remain and increase in the hearts of all who had but once seen and heard her. - Communicated.
She like all her siblings was a prolific correspondent. Her style was brief and to the point. She was obviously a woman who brooked little nonsense. Whereas her sister Isabel's letters would be quite gushing, and Edith's sentimental, Gertrude had none of that. She was a practical, pragmatic woman, and no doubt that is what appealed to her Uncle General Sir George Legrand Jacob, for she went to live with him 12 Queenborough Terrace, Baywater, London, where she cared for him in his old age. He ultimately adopted her. She was patently very fond of him and admired him greatly. Hardly a letter of hers is written without a statement as to uncle George's health, be it poor, which was usually the case, or improving. He suffered from Asthma, Bronchitis, not helped by the fact that he smoked a great deal.
She wrote a book on the life of the Raja of Sarawak, Sir James Brooke. She spent many years researching it, getting assitance from her brother Edgar, who was in India for some time as chaplain to the Bishop of Calcutta, as also from other friends and acquaintances. Research material in the form of Brooke's correspondence was made available to her by Brooke's nephew Charles, who suceeded him as Raja.
Sources: