MAJOR-GENERAL ARTHUR LE GRAND JACOB
CB, CMG, CIE, CBE, DSO, ADC to King George V
Born 19th February 1867 - Died 10th August 1942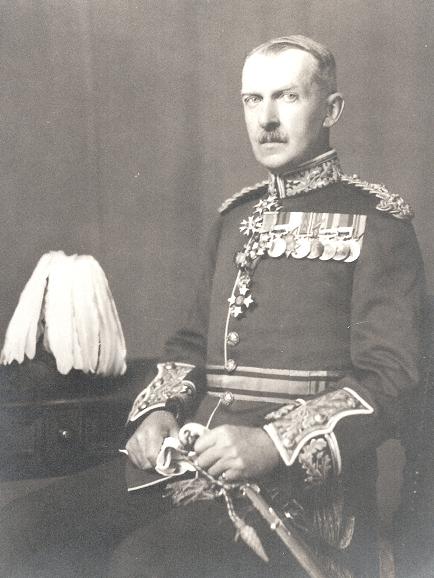 A son of Major-General William Jacob, he was born at Bhuj in India on 19th February 1867 and died at Napier Court, Hurlingham, on August 10th 1942. A frontier soldier with particular knowledge of the Mahsud and Waziri territories in India, he attended Sherborne before entering Sandherst and was gazetted Lieutenant in the Loyal North Lancashire Regiment in January 1886, transferring to the Indian Army in June 1887, when he was posted to his brother's unit (Sir Claud Jacob), the 30th Regiment (3rd Baluch Battalion) of Bombay Native Infantry, later renumbered the 130th Baluchis. This was one of the corps raised in 1858 by Brigadier-General John Jacob, shortly before his death.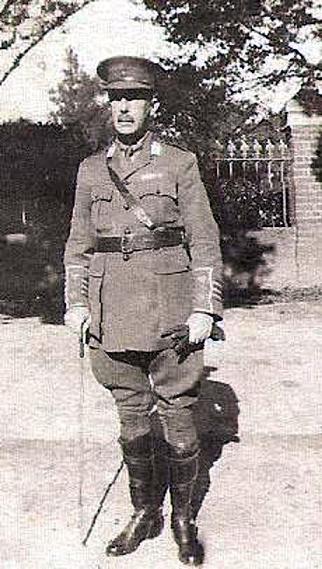 In 1890 Arthur served in the Zhob Valley expedition. Promoted Captain in January 1897, he was with the detachment which took part in the Makran operations of 1898, when he was present at the action of Gok Parosh, being awarded the DSO and mentioned in dispatches. In 1900 he went to the South Waziristan Militia as second-in-command, and participated in the operations in Waziristan in 1901-1902. He was promoted Major in January 1904, and Lieutenant-Colonel in October 1911, when he became commandant of the 106th Hazara Pioneers, raised by his brother in 1904 at Quetta. He had been created CIE in 1907.
Remaining in India after the outbreak of World War I, he was GCO1 of the Quetta Division from 1915-1917. He then went to Mesopotamia as AA and QMG at the Basra Base, and received the Brevet of Colonel in 1918, when he was appointed ADC to King George V. He was also created CMG. He commanded at Basra in 1919, his services being mentioned in dispatches, and in 1920, during the rebellion in Iraq, he commanded the 74th Brigade. He was promoted Major-General in October of that year.
He returned to India in 1921 and was given command of the Lahore Brigade Area, assuming that of the Kohat District in November 1922. There was again trouble in Waziristan and Jacob, in command of the Razmak Field Force, rendered good service, being mentioned in dispatches and made CBE. He had been created CB in 1923. He commanded at Waziristan District from October 1924 until November 1926, when he retired. Since June 1923 he had been Colonel of his old regiment now the 5th Battalion of the Baluch Regiment. He married Mary Hilton, daughter of the Fleet Paymaster J T Suter, RN. They had no children.
Reading a diary my father kept for 1928, I see that Arthur came to lunch at my grandmother Ellen's. As a 16 year old my father visited him in Maida Vale (if my memory serves me well) where over two days he copied out the family tree Arthur had.
Sources: