A Jacobs family from Walsall, Staffordshire, 1730 - present
Researched and written by Carl Jacobs ©2014, all rights reserved.
---
I will start with my father Alan Sidney Jacobs born in Birmingham on the19th June 1932 with his father being Arthur Sidney Jacobs and mother Charlotte McCoy. Alan aged 25 married Edna Francis Andrews in September 1957 and they had two sons Carl (me) & John.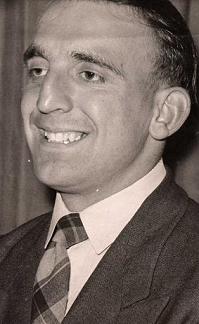 Alan was a toolmaker by trade and worked for several years at GEC in Birmingham. He was a keen sportsman especially in football and he trialed for both Aston Villa and Coventry City. For national service he was in the RAF as an aircraft engineer but I think he mainly played football for the service.

Alan's father was Arthur Sidney Jacobs (junior) born in 1904 and son of Arthur Sidney Jacobs (senior) and Charlotte Boswell. Arthur (j) was baptised at Aston Brook, Birmingham on 14th December 1904 and lived with his parents at Tower Road Stockland Green up until his marriage to Charlotte McCoy. At the time of his marriage Arthur was listed as a laborer. He lived with Charlotte at Bexley Road, Birmingham until he died aged 63.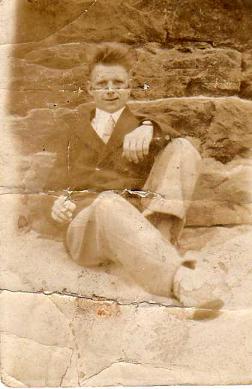 Arthur Sidney Jacobs (snr) was born in Aston, Birmingham in 1879 son of Elijah Jacobs and Harriett Boswell. He was baptised at St Clements in Nechells Birmingham on 13th April 1879. He lived in Aston and is noted as working as a cycle machinist aged 22 whist living with his brother Joseph. He married Charlotte Boswell on 31st July 1904 at St Marys Church. He lived with Charlotte at Tower Road , Birmingham from 1911 to 1942 when he died aged 63. In 1915 his profession was listed as a gun maker.
Elijah Jacobs was born in Aston, Birmingham on 12th August 1851 son of Henry Jacobs and Emma Lowndes. Elijah lived with his parents at Railway Terrace, Aston, Birmingham until his marriage to Harriett in 1873. At the age of 19 his profession is listed as a brass founder and then at age 29 a bottle jack finisher.Elijah died aged 58 in Aston, Birmingham.
Henry (junior)is noted to be born in Walsall in about 1818 to his parents Joseph Jacobs and Mary Ann Fawlkes. In 1841 aged 20 Henry is living with his wife Emma at Cheapside, Birmingham and his profession is given as a gun maker.He appears to have continued in this profession throughout his working life. At the age of 73 he appears to have moved to Coventry with Emma and his son Arthur. Henry died in 1894 aged 75.
Joseph Jacobs was born in Walsall in 1789 and was the son of Henry Jacobs (senior) and Jane Skellum. In 1819 he married Mary Ann Fawlkes in Aston, Birmingham. They lived in St Marys Birmingham until his death in 1843.
Henry Jacobs (snr) was born in Walsall 1765 and was the son of Benjamin Jacobs and Ann Appleyard. Henry married Jane Skellum at St Peters Church in Wolverhampton on 25th May 1785. He died aged 46 and is buried at St Mathews, Walsall.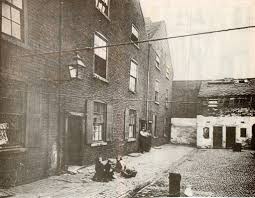 Benjamin Jacobs was born in Walsall in 1730. He married Ann Appleyard at St Matthew church Walsall in 1755 and then appears to have had asecond marriage to Sarah Marlin at the age of 50. He died aged 52 in 1782 and is buried in St Mathews Church Walsall.
This is as far back as I have traced my ancestors but would love to go further.
Carl Jacobs
cjacbos@aol.com