LIEUTENANT-COLONEL JOHN JACOB
Born 12th June 1836 - Died in 1905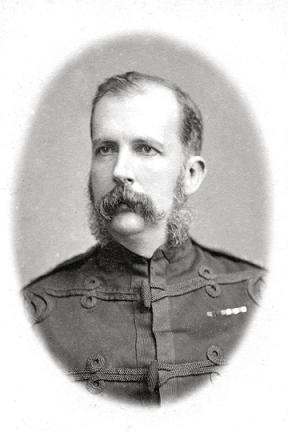 A son of Lieutenant-Colonel William Jacob, he married twice. By his first wife Isabella I Barnes, whom he married on 4th October 1860, he had children:
1 William
2 Mabel, who married Albert Lloyd, by whom she had three children.
Isabella, or Ella as she was known as, died on 22nd May 1869 in Edinburgh, aged 27.
By his second wife Georgina Stainthorpe, whom he married in 1889, he had children:
1 Georgina
2 Josephine
3 Ella, who married Howard Fisher
4 -------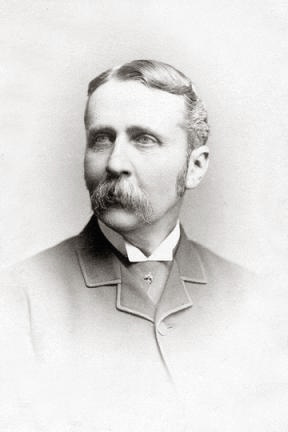 In a letter written by Isabel Jacob to her brother Edgar Jacob on 12th November 1860, she states: ..... John was married in Bombay on 4th Oct.... we hope that he has got a good little wife. She is called Ella and she will be 19 next April. Her father was a Lieutenant in the Royal Navy and died when she was born. She has lived with her grandfather who is a clergyman near Berwick. Her mother married again. Sam (Samuel Swinton Jacob) says that John was engaged when at Ahmadnuggur. Sam saw very little of the bride. She was highly spoken of by everyone. I wish we knew more about her. She may be a great blessing to him. Let us pray for them both.......
In a letter of 29th November 1872 Ella's brother is described as.....very tall, with reddish hair, pleasant to talk to, but not at all of a pushing nature, has a yacht and lives in it all the summer, and in the winter is at Launston for shooting and hunting.....
Jacob MSS (Pedigree, correspondence)